Daisy nails lake street minneapolis
daisy nails lake street minneapolis
daisy nails lake street minneapolis
Opening times of Daisy Nails in 3015 E Lake St, Minneapolis, MN, 55406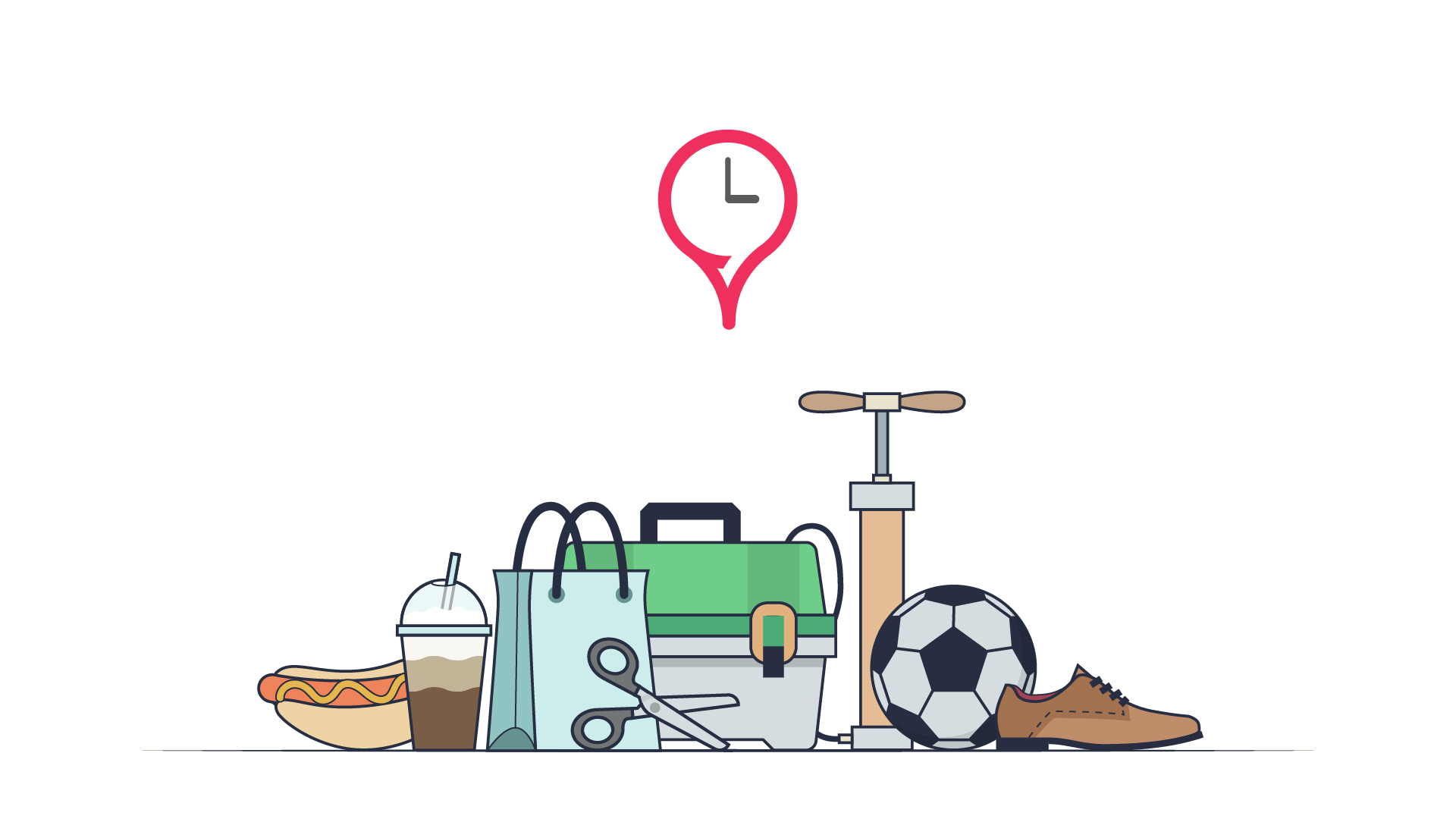 The content displayed on FindOpen consists of information from third parties, among others from publicly accessible sources, or from customers, who have a presentation page in the Cylex Business Directory. Cylex cannot be held responsible or liable for the accuracy, correctness, usefulness or reliability of the data. The brand names, logos, images and texts are the property of these third parties and their respective owners. If you have any questions or suggestions regarding this matter, you are welcome to contact our customer support team.
Daisy Nails - Longfellow - Minneapolis, MN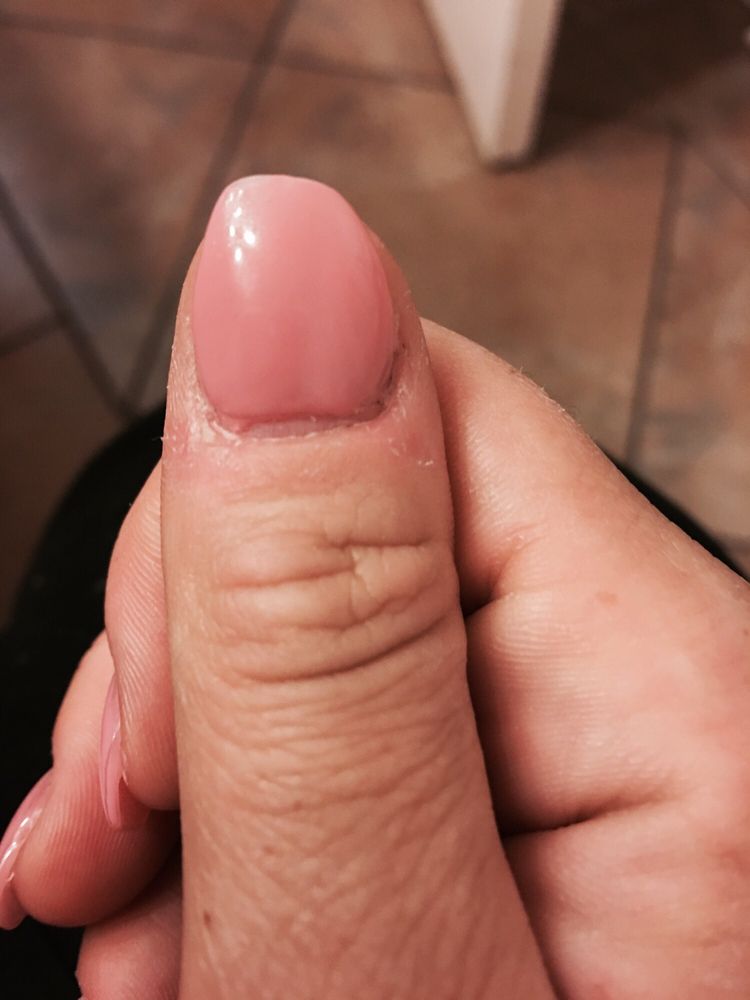 19
3015 E Lake St
Minneapolis, MN 55406
(612) 721-9990
I was reluctant to try this place due to its mediocre Yelp ratings, but needed to find a new nail place after my last pedicure debacle at Lena Nails (see previous review). I'm not super fancy, but I expect to leave my pedicures with 1) trimmed cuticles, 2) softened calluses, 3) a decent paint job, and 4) no bleeding. Daisy Nails came through on all counts! My technician was polite and thorough, and didn't skimp on any of the steps. Some have complained about the prices. I was not charged extra for polish, though I did agree to a $5 upcharge for callus softening (which I agree should come with the price of a basic pedi). There was a $1 charge to use a credit card, which was clearly stated on the service menu. So, all told, my service came to $33 ($27 for the pedi, $5 for the callus softening, and $1 cc charge). It was a good pedi, so I'm not mad about it.
These lady's are nice and friendly but the older lady that did my nails Didn't do such a great job I told her I wanted gel nails and I swear she gave me I'm acrylic. I don't Normally get my nails done, so after I googled the difference n According to the YouTube video I did get acrylic so I just paid $50 (no nail polish) there are bubbles in my nails. Sucks never going back. My sisters also paid 40 each for there acrylic nails with polish..
So like most smart people I read the reviews before making the long drive to south Mpls I called two hours to make an appointment Lady on the phone was pleasant. When I arrived the same lady greeted me. I remember her voice. BUT the actual tech was RUDE!! I have extremely sensitive feet. So I told her and instead of taking that into consideration she was rough. Like I had made her mad or something. Mind you I greeted her with hi how are you. She ignored me. When she asked me gel or polish is where everything went to hell. She become angry and with the biggest attitude she told me that she was going to charge me more for polish! WTH??? I asked her wait! What? She look at me dead in my eyes and said yea. Did you not read the sign?! I answered I didn't see that on there. By now I'm upset and I told her never mind. She then was trying to take back her funky attitude and what she said. I told her straight out that her customer service SUCKS! " you're not doing me a FREE service!" This is your job! If you don't want to service me I'm sure I can find another place that will happily do so. By now the manager is next to me asking me what's wrong so I told her and she gave her a look. And right there they stared talking about me in their language. I flat out said excuse me that's rude. The manger said your right sorry but the other one didn't stop. I'm almost 100% sure she was cursing me out in her language just by the way it sounded. I definitely DO NOT RECOMMEND this place.
I just tried to get a manicure here and it was outrageously bad. Like, so bad I got a Yelp account *specifically* to review this place. The nail polish was diluted with something--after two coats, it looked like I'd colored on my nails with highlighter. Not shiny, and you could see my nail beds clearly through the paint. It was a polish I know and love, too, and it doesn't normally look like that! My manicurist told me any issue was my fault, because I chose a light color. She also cut me while trimming my cuticles and scolded me for bleeding. I ended up just asking her to take my polish off and I left. She didn't apologize or offer me a refund?! It was totally wild. DON'T go here.
This is a nail salon to avoid. As another person commented, a tech who cuts into your finger or toe is NOT acceptable in ANY way. Almost drew blood. They are high pressure and hard sell extra unwanted services. It's not too clean inside and I wouldn't go again. Ouch.
I came here on a recent trip to Minneapolis and was SO disappointed. The man who did my mani/pedi rushed it - barely used base or cover and I had to remind him to clean around my nails when he was done. They then sat my under a dryer for 10 mins and guess what - within three days not just my manicure but also my pedicure had completely chipped. And, underneath my nails are ruined because they used some electric drill--type smoother. Do not go here. There are plenty of better nail salons in Uptown.
Friendly and nice/efficient place. Very clean. Easy parking and fair prices. Will come back!
I've been looking for a good $20 pedicure in Mpls, and after inhaling too many toxic fumes at KE, I tried this place. The good news is I got a very decent $20 pedicure, without being overwhelmed by toxic fumes. Then a strange thing happened when I paid: the bill was $20. I handed the lady two twenties and asked for $15 back (i.e. I wanted to leave a $5 tip). She was like, "$10 back?" I swear to god we went back and forth like this until I was just like, "Okay, give me $10 back." Bottom line: I will go back to this place, but will bring exact change so I don't feel swindled out of a bigger tip than I intend to give!
They don't use real gel for "gel nails". Plus they charge extra for a gel polish on top of the extra you're already paying for the so-called "gel nails". It's basically an acrylic set, using clear acrylic. Not only that but the shaping was awful. I left with round crooked balls of acrylic on my nails. This place use to be good but I don't know what happened. What a rip off and waste of their good customer service. Not to mention, I was bleeding on my cuticle from their filing job. Luckily, I didn't get an infection.
I think that this is my favorite place to get my nails done in Uptown. Somehow this is the tiniest parking lot in the area with so many businesses using these few spots, but I have always been really lucky to not have this be much of a problem (Fingers crossed that it stays this way). The place is clean, the people are nice and they have a million regular polish and a million and one gel polish colors and I've never had a bad experience here. -1 star because they charge you $1 for using a credit/debit card for anything under $40 and $2 for anything over $40. This is one of my biggest business pet peeves. No need to make an appointment. You usually won't have to wait long if you're a walk-in.
Man I wanted to like this place. At least 3 friends of mine go here and the prices are about as near to what I was used to in NY/NJ, but alas, the end result was soooo not. Now I don't care much what the inside of my nail salons look like. I really don't. What I care about is being able to relax during a pedicure (massage chairs help immensely with this and Daisy has them. This is good) I care how my nails look when it's done. (They looked like I did them myself. Not so good.) But what I didn't KNOW I cared about is NOT having my cuticle gouged out with cuticle scissors. Yeah, that's on the top of my list now. THE VERY TOP. Ooooooowwwwwwww. There is literally still a HOLE in the cuticle of my big left toe 4 weeks later. 4 WEEKS. Even if the polish job had been the very best of my entire life, it wouldn't have been worth the mutilation of my poor toe. Oh and by the way... there is no WAY the 2 sec salt scrub they give you in the upgraded "Daisy pedicure" is worth 5 dollars. Pahlease.
Worst experience ever. First, I called for a pedicure and they said: "Sure, come in" , then I walk in and I'm barely greeted and the woman is not happy to see me and proceeds to speak in Mandarin (I think) about me for a solid 2 mins while I stand there feeling awkward. Then she just says: "Pick color" , I say "no color please" and she huffs at me. then I sit in the COLD water and proceed to get a sad pedicure for just 18 mins. This is not my first time going here, but will absolutely be my last. Horrible customer service, horrible quality and overall dingy looking place.
I have been here many times and consistently receive great service. Prices are very reasonable. And atmosphere is great - a lot different than how you might judge the place when looking at it from the outside (appears to be 'hole in wall' but is really quite nice). Everyone who works here aims to please, and I've never had a nail technician disappoint. I recommend Bebe (sp?). Usually get a standard pedi but got deluxe pedi today and I'm never going back. Salt scrub Devine, lotion & rub, and best of all hot towel treatment. All for only $35! Totally worth the extra $. Standard pedi is only $20.
NO HOT TOWELS!! I don't look for much when getting a mani and pedi, I normally go with the cheapest I can find. That's where this place is great 10 dollar mani, 20 dollar pedi, unfortunately they don't offer them at a discount when you get them together. Given that fact I decided to upgrade my pedi to a Daisy pedi when meant I got sea salt scrub. It was nice but not worth the extra 5 bucks. Now the two things I most look forward to when getting pampered are the massage part of the mani-pedi and getting draped with a nice hot towel. and there was NO HOT TOWELS!!!! I was so disappointed. I felt rob of the warmth and luxury of the hot towel. All and All it's a clean place, semi-friendly, and they did a nice job, but I will not go back simply due to the fact of their lack of NICE HOT TOWELS.
Their prices are great. They have the skill but the products are not good. Building/Appearance: The facility is nicer on the inside than it appears from the street. The inside could have been warmer as it was 12 degrees (F)outside and I was a little cold while getting my manicure. Parking: On street parking is not the most convenient. Service: I visited on a Thursday around noon. My service started right after I selected my polish. The pedicure water temperature was warm. I liked that the deluxe pedicure included a salt scrub and a clay mask for the feet. I felt that ample time was spent on my pedicure. They even use a Dremel for fast filing. Products: I did not like that the nail polish options were limited (compared to other places I've been) and the polish in many of the containers was 80% empty. They had polish from Jade, O.P.I, China Glaze, Finger Paints and few others that I didn't recognize. China Glaze and Finger Paints are polishes that can be purchased from Sally's Beauty Supply Store. In my experience these 2 polish brands are okay when it comes chipping on natural nails. I expected more from the products. I got a gel set on my natural nails and the container clearly read "non-sticky" the polish was sticky afterwards for at least 30 minutes. The gel cracked the same day and began to chip. Overall: The service is great but if I go back again I will bring my own nail polish and topcoat, which sort of defeats the purpose of going to a professional.
This place has absolutely no respect for your time. I came here with a group of 4 for a bachelorette party to get our nails done. We made an appointment for 1:30 and arrived early at 1:15. When we arrived we were told it would be 20 minute wait- no big deal! Throughout the course of waiting for OVER AN HOUR we were told "10 minute wait" about 4 times. Even after asking many times we kept just being told "sorry, we're busy," but again- we had an appointment. Honestly, don't waste your time here. Needless to say, we walked out after waiting an hour and 15 minutes and they did nothing to even try to stop us or make it better throughout. They made it seem like our fault, not theirs. If I could, I'd give 0 stars.
This is my fav. place on lake st. People are nice, shop is clean and they do a good job. EXCEPT for one man. He was the only available so i went to him for a fill. I wanted a french and had black before. He didnt take off all the black nail polish so you could see it under the clear acrylic. And it was just sloppy looking. Then the design he did was hideous. Bow is the man to go to. Or a younger lady. They're really talkative and do a good job.
This is my go-to nail salon. Great service and fabulous prices. Best of all - it's CLEAN!
I've been to this nail place twice for a pedi and it's been a surprising great experience. You cannot beat the price of $20 but the quality of the pedi and the attention to detail was totally unexpected. The place is very clean and the staff used what appeared to be sanitized tools. The only down side is the chemical nail smell is strong the moment you walk in (isn't that true of all nail places, though?).
Did you like the video? Like or tell your friends!