La nails terre haute
la nails terre haute
la nails terre haute
La Nails, Terre Haute — address, phone, opening hours, reviews
no reviews

3401 US-41, Terre Haute, IN 47802, USA Address Opening hoursClosed
Monday
10:00 AM — 9:00 PM
Tuesday Today
10:00 AM — 9:00 PM
Wednesday
10:00 AM — 9:00 PM
Thursday
10:00 AM — 9:00 PM
Friday
10:00 AM — 9:00 PM
Saturday
10:00 AM — 9:00 PM
Sunday
11:00 AM — 6:00 PM
Located nearby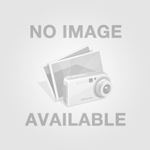 3401 US-41, Terre Haute, IN 47802, USA

83 meter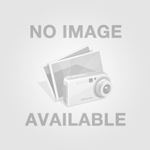 3401 US-41, Terre Haute, IN 47802, USA

129 m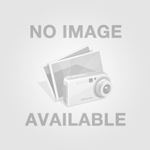 3401 S Us Highway 41 Ste D5B, Terre Haute, IN 47802, USA

136 m
La Nails Terre Haute, Vigo County, Indiana, United States La Nails opening hours La Nails address La Nails phone Beauty Salon
LA Nails - Terre Haute, IN

8
3401 S US Hwy 41
Terre Haute, IN 47802
(812) 238-2038
I was hesitant to go here because of some of the reviews but from the looks of how many stores in that mall have closed and this business has managed to stay open over the years, I figured I'd take my chance. I'm from Indy but was in town overnight. Not many places in smaller towns offer dip powder so I called and they said they did. I got there and then had a decent collection of dip polish. I had dip already on so my person quickly got it off. I didn't give the business 5 stars because I didn't like the technique of the dip powder my person did. For me, the point of a powder polish is so I don't have to put my hands under a curing light. After so many years of doing that, my nails are really sensitive to the light and feel like they're burning. My guy did 3 layers of the powder dip and wanted to do one more but I told him it looked good. Then he topped it off with a clear gel. It's nice and shiny but my nails burned while under the light. My regular nail salon does not use the light at for dipping. Overall I liked the work he did. I'd go again but would speak up about the light next time Update- took 2 stars away: it's 4 days later and the top gel layer (that I didn't think was right anyway) has been chipping off. My normal nail salon does not do a gel layer so my hands never go under a light. They top the powder off with an activator. My nail beds also took 3 days to stop burning/stop feeling sensitive to touch. This happened immediately while under the light.
Clean, fast, and friendly. It was easy to walk in on a Saturday afternoon and find space for 3 (this is due both to their speed and the lack of mall traffic). Efficient service and a positive experience. I would definitely come again!
Slow, do not visit unless you have a couple hours to wait. The techs are all skill levels. Ask for a name you know or you will be the new person and they will be in training.
As long as I live, I will NEVER, I repeat, NEVER go back to this place! Overlooking the fact that the putrid color scheme only adds to the filth and what appears to be vomit stains and holes strung along the walls, along with their cheap bent up and crooked outlets, pictures and metal address numbers, their staff is rude and completely unprofessional! I have been in here 3 times now, each with a terrible experience. Each time I try to give them the benefit of the doubt, and each time I am disappointed. The first time, 2 of the staff members were screaming at each other and throwing random objects at one another in front of a crowd of people. The second time, I took my step daughter. She had a full pedicure and a fill done before I even had polish on my nails, then STILL waited for me for about 45 minutes. The last time, I showed up at 7:30 for a fill with a solid color. Nothing fancy. Maybe 45 minutes, right? WRONG! I was there until 9:30 (the mall closes at 9), got locked into the mall and had to seek my own way out, and on top of it all, once again I left with thick, lumpy nails and disappointed as usual. Bottom line, if you're looking for dissatisfaction, this is the place for you.
They were just so rude to me when I walked in and asked if they were open. They acted like I was being offensive and I was so nice just asking if they were closed or open. The door was propped open and they had the lights on. This used to be my favorite place, but that was the last time I will go there. Wow. They were almost angry that I wanted to spend my money there.
This place deserves a ZERO star rating. All they care about is making fast money and getting people in and out as fast as possible. This means they neglect a lot of sanitation and sterilization rules/laws. They re use things that should be thrown away after one use and they're just plain dirty. Even if it wasn't that this place is where ya go to catch foot fungus, they do a half ass job on everything they offer. I will never be back.
Very rude workers. Less than par results. I'll just save my money and continue to do my own nails. When I was sitting at the desk getting my nails done, a customer called on the phone complaining she didn't get what she wanted. After they got off the phone they all started making fun of her and mocking her. Rude as hell. They don't care about customers, or how their work comes out. Do NOT go there.
Went here for the first time this weekend and was very impressed with my pedicure!! They did a wonderful job. I added on the full spa treatment, which I will recommend to everyone that goes. It is a little pricey but for how good of a job they do it is worth it!! They were very professional with there job. Unlike some other nail salons I've been too and love that they have their licenses hung on the wall. You never can be to careful on being sure your nail or hair salon styles are professional. The only thing that didn't get them the 5th star is the decor needs a little more of a spa touch to it and a good paint job then my it would be 5 stars.
Did you like the video? Like or tell your friends!