Colors nails worcester ma
Creative Nails & Spa - Worcester - Worcester, MA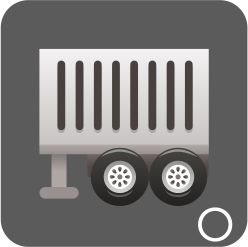 52
194 Park Ave
Worcester, MA 01609
(508) 852-7666
I love love love this place. I've been going here for three years and have never left unhappy. I recently tried the Shrewsbury location to see if it was the same quality and was highly disappointed, I had called back to ask for a gift certificate to go to Worcester location and they yelled at me over the phone. Long story short I called Worcester and asked what they could do and told me to come in free of charge. The experience is so much better here and the quality is outstanding. I will never go to another nail salon again. Thank you Linda for managing such a great store and having great employees.
You can't leave a tip on your card if you pay by debit/credit so they offer an ATM with a fee...so you can pay a fee or not tip! So dumb! I refuse to get my nails done here..ever again! The paint job I have received numerous times looks like a four year old did them! I've had a full set, fills, dip and mani here...all terrible...I only went back because I kept thinking...it can't be that bad again, right... The pedicures are way overpriced! A basic is only $31 I believe but they basically harass you to upgrade until you want to snap! I left following a pedicure and the next day realized I had a ton of dead skin on my feet...went back and complained...wtf are you people doing here??? Don't waste your money!
The WORST experience ever. I went Sunday night for a gel manicure and pedicure because they were the only place around that was open until 6. By Tuesday my fingernails were chipping and peeling really bad but I had too much work and couldn't get back until Friday and yes they looked horrible all week. I went in today, was seated and told the girl I would not pay again, I don't think she understood anything I said. Then she was irritated because the color she picked was not the right one I had and they never found it so I had a totally different color that I didn't like. I have the girl a good tip and was leaving and she said"excuse me can you pay now?" And then I was directed to the front desk where she told me they only have a 72 hour period and that I needed to speak to her before getting them done. She wasn't at the front desk when I got there and I told the two women who asked to help me. I pay extra for gel because I don't have time to worry about my nails. I feel like any good business would have been apologetic about the inconvenience and instead they were annoyed I was there. Will not return.
Love the aesthetics of the salon- very spacious, relaxing and mellow. My go-to gal is Tina who I highly recommend! Love her. She's super nice and sweet and always does a great job on both my manis and pedis. She takes her time and is very careful. I have always been treated kindly by everyone there and the pricing has been reasonable so no complaints there either.
Absolutely awful service! Went in for a dip manicure and currently have an infected nail. Called in to speak with a manager and manager was MIA. The technician kept cutting the cuticles too short I complained about it but she continues. Technician was very disrespectful in the way she handled my hands from the way she would move then around to the way she talked to me. When a friend of hers came in she kept looking behind me and chatting with her. Awful service and awful management! Can't believe I paid $40 to get an infected nail
Tia is the best! Been going to her for dipping powder manicured and pedicures for months now and have always been so happy with my results! She is so sweet and friendly!
A friend recommended Creative Nails when I first moved to the Worcester area. I've been a dedicated customer for over 3 years now! This nail salon is very clean and I've always enjoyed my time here. They have gel, regular and dip polish. They have many options for pedicures as well. They now offer a free complimentary glass of wine with any pedicure. I ask for Tam when getting a pedicure. She has always been kind and cares about her work. However, I've never had a problem with any of the staff here. Prices are reasonable and seem typical for nail services. I always call ahead to make an appointment even though they do take walk ins- they can get very busy! I try to go during the week to avoid the crowd. I've only had a hard time finding parking once. Their lot is not huge and if you go when it's very busy it can be tricky. Overall, I'm very happy with my pedicures and manicures!
I feel really terrible writing this review because I love the aesthetic of the place, the people have always been supremely kind to me and a pedicure that I received two years ago was amazing. But I went today to get a dip removed and redone and left with five fingers cut and bleeding. The tech was super nice and kind to me, and the nails themselves look lovely, but alas five of my fingers have cuts on them.
Let me just say when you first walk into the place, it's very eye catching to see the aesthetic decor and modern/contemporary design inside the building. The receptionist(s) are very polite and friendly. What's great is that they have freshly made detox water with different flavors everyday in case customers are quenched with thirst. The seating area is very comfy and magazines to keep you busy while waiting. The pedicure area is very quiet and relaxing while the manicure area is busy and efficient. I'm the type of person who barely gets their nails done but when I do want to get my nails done I come to the right place. I often do a walk-in and to my surprise there's always a tech available for me. I love getting a French Nail Pedicure from Thu, she's very friendly as well heartwarming and caring. She would check in on me from time to time if I needed anything or if anything was wrong (very attentive). This is the only place I go to if I want to wax my eyebrows and Tam is the person you want to go to if you want an amazing shape on your eyebrows. She knows exactly what I want without me explaining more in details. Each Nail Tech, Pedicurist, Manicurist, etc. have a special personality to them which makes each spa/salon special in their own little way. Sometimes we need to think before we type. If the nail tech did something wrong or not to your liking please let them know because first of all we're all HUMANS and we make MISTAKES all the time. Telling them right then and there will help resolve the problem. You're helping them with a favor that there will be not another problem like that to a future customer. All the workers there are very hard working, funny, and friendly. Would recommend going there again. Thanks for reading!
Unsanitary place. Went to get dip on my nails and they did not want to separate powder for my nails. When I expressed how unsanitary it is they replied, "it's just too expensive to separate for everyone." Right, it's too expensive to make sure people don't catch an infection using the same powder. Disgusting.
With the prices they hit you with here you would think that more expierenced nail techs would be qualified. I tried to give this place a chance not once but twice. I wanted to get the dip for my nails and both times they didn't come out smooth and you can tell it was rushed. My nails had some what of a dent in it which is not supposed to happen. I try to explain what was wrong and they just kept smiling saying okay. When their is a language barrier then it becomes a problem because I can't explain myself what's going on. Then I got a pedicure with someone who kept asking co workers what to do and how to do it ont top of that...with cold water. I'm disappointed and will never come here again.
I have had the worst experience here. After trying to go here multiple times I have realized that this customer service is horrible. The technicians rush you and make you feel unwanted. The language barrier makes it extremely difficult to communicate and the prices are way too high for below average nail results. I have been cut with drills and my dip powder nails have peeled within the first few days. The owner does not even care that her customers are unhappy and is quite rude. Never going back here again.
My first experience was wonderful ... I went in there a few days ago the second time I didn't get Tina they put me with some rude women she didn't do the full right .. she didn't even remove the pieces that where lifting she just just put more of the harder on it knowing I had air bubbles... she kept on picking up her phone .. she wasn't paying attention on what the hell she was doing the worst experience ever!!!! It's going to be 2 days since I had a refill and two of my nails have fallen off.. this isn't cool what so ever I guess I'll be going back to Yen on West Boylston tnt nails ..
They over drilled my nails. Some of the techs are not very pleasant. My nails are badly damaged now. My first experience there was good but going back a few times I didn't have the same experience.
Redeeming this treat...I scheduled ahead for a pedicure - I was so looking forward to this experience....beautiful entry with iPad check in.. the salon was busy . There is a drying station, nail services side and pedicure side. I was taken in by Jessie who sat me at chair 17 which was unable to adjust. I am 5'7" and my legs had to be bent to put in the basin...no jets- just spray hose. I asked for the seat to be moved back so I could be more comfortable. Jessie tried but the chair was broken she said " I'm sorry, it's very busy" realizing the chair was stationary I opted to just proceed. The pedicure was complete in 25 minutes I was too uncomfortable to have more than the basic pedicure. Jessie had a nice touch with the massage, unfortunately this setting is in need of attention to privacy and comfort in the spa experience which the prices are inline with. I will not be back.
Service is at best average. Can barely understand most of the girls who also don't have good customer service skills. Also, they are on the pricey side and the free wine is a gimmick that does not make up for the service.
I went on Monday for a powder dip manicure after I was unhappy with where I had gone before. One nail tech started the removal process and then switched me to someone else which originally made me nervous. I couldn't have been happier with the results! I am extremely picky and Vi did the most amazing job I have ever seen. The color was beautiful, the shape is amazing and the finish is like glass, even still four days later. She was so gentle and made me feel better when I got nervous about the grinder like I always do. She was incredibly sweet and I will never go anywhere else now! Thank you for your amazing work! I've gotten so many compliments and can't wait to come back next time.
UPDATED AUGUST 2018: Completely done with this whole chain. Tried the one in Worcester today after a few month break; total waste of $$$. 30 minutes late to get to my manicure appointment, the work was rushed, and my technician abruptly left me in the middle of my session without a WORD to go wax to someone else. She also left my nails bumpy -- which I've seriously never seen on my nails before -- and insisted it was just "my natural nail shape". So confused. Moving onto another chain.
I have been a long-time, loyal, and I'd hoped valued client here. I go about once per month, for years now. Today, I got an OK pedicure, an eyebrow wax, and (ugh) when it was time for my gel manicure, they put me with a young guy who seems to need more training. There was no polite way to object and ask for someone else. He did OK, although he seemed to forget where he left off several times during the manicure. He painted three nails on my right hand and asked me to put it under the light. He then did all 5 nails on my left hand and had me put it under the light. He seemed genuinely confused when he returned to my right hand, to see that two nails were not yet painted. I had to remind him (awkward) to paint a second coat on those two nails. What really aggravated me though, happened when I was at the counter, paying for my services before I left. I ALWAYS tip generously. My tab was $90 for gel mani, spa pedi, and eyebrow wax. I used my card to pay, and I then handed him a $20 bill. I said 10 was for him and 10 was for the woman who did my pedi. He asked me if I wanted to leave a tip for the eyebrow wax. Did I say I wanted to? I would have said so...I spent over $100 here! This was very embarrassing and inappropriate. I was already tipping them 10 apiece. The waxing service is 10 dollars; I was not tipping her. I felt like I was already tipping two people more than 25 percent each for their service. This guy needs more training on how to conduct himself appropriately with clients. I was so pissed at the insult that I am feeling quite unappreciated! I hope someone there sees this review and speaks with the young man who offended me. Moral: When a loyal customer tips generously, don't tell the client she should be tipping more!!
I've been getting my nails done for years now and this has to be the worst place I've been to. The woman I had was clearly in a rush cut most of my fingers and when I told her to fix the rushed shape she said it was fine. She kept bending my fingers in uncomfortable positions. The paint Isn't even. She cut my finger with the file and put the file right back in with the others. Definitely not going here again and will be sure to let my friends know not to either.
colors nails worcester ma
Nails2000nSpa | 419 Worcester Rd. - Framingham, MA 01701 | 508.875.5576 | Nails

Enjoy a relaxing experience of Framingham's finest service nail salon. Upon entering our establishment you will be greeted with a smile, able to consult with our staff of licensed, certified, and experienced technicians. Nails2000nspa prides itself on its state of the art sanitation, design, and product presentation
Our goal is to serve our customers in a timely fashion and to have ongoing education to bring you the newest in products, techniques, and santitation. Come and enter into a new world of relaxation and pampering. You will be glad you did.
We look forward to serving you!
Colours Nail Spa | Gallery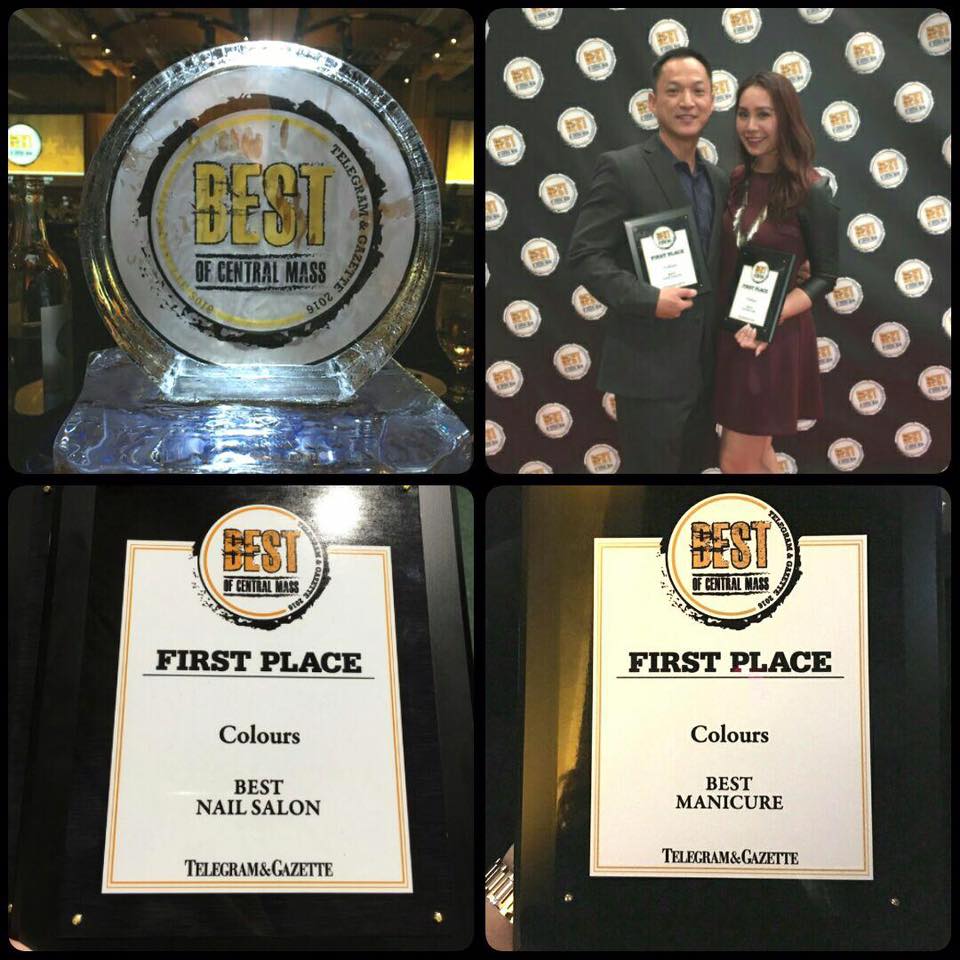 We at Colours strive to provide the highest quality nail and skin care services. This means using state-of-the-art products and procedures to ensure you receive superior treatment at all times. At Colours Salon, we strive for excellence. We emphasize on two very important things: clean, safe service and quality products.
Clean, Safe Service: All of our equipment is personalized for our wonderful clients, with the use of disposable products and disinfectant heat-sterilizer on all of our tools before each and every customer. All of our technicians are trained to prioritize cleanliness and safety for the comfort of our clients.
Quality Products: We at Colours believe that quality service can only be achieved with quality products. That is why we only use the best available products and stay on top of all the new trends. We aim to satisfy!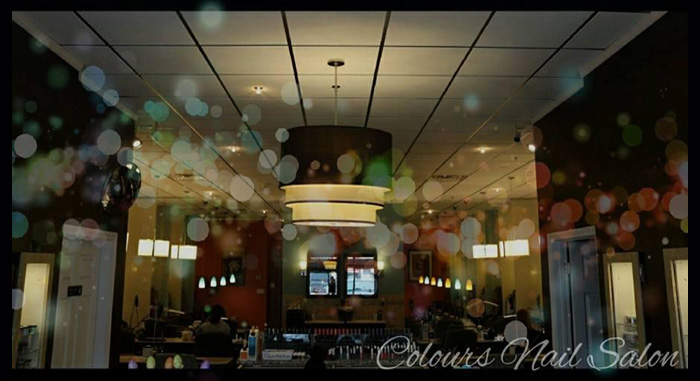 18 Manicure Stations
We have eighteen salon tables to cater to all your nail care needs.
Only Quality Nail Products
We only use quality nail products so you walk away with dazzling nails every time.
14 Leather Pedicure Chairs
Sit back and enjoy our signature pedicures in one of fourteen leather salon chairs.
3 Best Nail Salons in Worcester, MA - Top Picks 2019
COUTURE NAILS & SPA
86 Shrewsbury Street, Worcester, MA 01604
Since 2015
Gel Full Set, Gel Fill, Gel Fill Pink and White, Gel Pink and White Full Set, Acrylics Full Set, Solar Set, Solar Basic Fill, Nails Removal, Cut Down, Repair and Designs, Basic Manicure, Gel Manicure French, Tropicana Spa Pedicure, Orchid Spa Pedicure, Basic Pedicure, Polish Change, Herbal Spa Pedicure, Herbal Spa Manicure, Waxing & Facial
Provide quality service that promotes health, well-being, comfort, and beauty ? Proffer Spa Packages ? Walk-in welcome ? Free Wifi available ? Tropicana Spa Pedicure for $39 and Orchid Spa Pedicure for $45
Price: Starts from $4 (Nail Repair)
couturenailsma@yahoo.com
couturenailsma.com/packages
Reviews
TBR® Inspection Report
Did you like the video? Like or tell your friends!